Event Details
FLKSHRM Membership Meeting - Mark Griffiths - 6/14/23 - Art of Execution
| | |
| --- | --- |
| Date: | June 14, 2023, 11:15am – 1:00pm |
| Event Type: | |
| iCal link | |
Mark Griffiths
Newleaf Training and Development
June 14, 2023
11:15 am - Networking
11:30 am - Lunch - Chapter News
12:00 pm - Program
TBD
To RSVP Click Here
Deadline to RSVP: June 12, 2023
Free for FLKSHRM members, $25 for non-members
HRCI & SHRM PDC 1.00 hrs
Technology makes everything faster. Change seems to be the only constant. Individuals and teams have to do more with less.

The Art of Execution will help you navigate effectively through today's whirlwind to consistently get things done, through and with people regardless of explicit or implicit authority.

The core of the program is focused on four benefits:
• Clarify the Win: Highly effective organizations, teams and individuals stay laser-focused on who their customers are, and how everyone wins from the products and/or services they provide.
• Identify the Milestones: Being clear on the timeline, the key players and anticipating different outcomes are of paramount importance to ensure projects, assignments and tasks are completed on time and on budget.
• Dealing with the Difficult: Roadblocks can stifle a project or key strategic initiative. Effective project management attempts to foresee any such issues and proactively solve them.
• Staying Focused: Effective project management focuses on the few vitals that must be done this week to keep on track.
Work life balance
Let's be blunt — traditional work-life balance is a difficult proposition for executives to sponsor. Why? As it can often sound like personal enrichment and devoid of the daily duties.

At Newleaf Training and Development we believe we have an innovative view on this vitally important subject and that's what we call, Work Life Balance 2.0 — a mindset and skillset that better aligns in today's fast moving workplace.

Technology has been the primary driver that has blurred the lines between our "work life" and our "home life". In a global economy, someone, somewhere is always working. Change is the only constant. People and organizations need to be more flexible in how work gets done, where it gets done and when it gets done.

Work Life Balance 2.0 is not so much about YOU — its about OTHERS, and how our lack of balance can adversely impact organizational results, our relationships with colleagues and ultimately the customer. We owe it to others to ensure we're energized, present and fully engaged — an inside out approach.

Talented individuals don't want to work for or with people who lack balance. There's a war for talent and top organizations understand it's imperative to create policies, procedures and best practices to build a reputation of being a great place to work. This program helps achieve this new mindset and skillset.
Leading others
This seminar will present a compelling new way of looking at the role of today's leaders as one of support rather than one of control. Effective leaders ensure they manage themselves before they try to influence others. Great leaders are men and women of high character and high competence.

This program includes a thorough self-assessment to establish how well the participant presently manages themselves and influences others.

Through real-life examples, participative exercises and an action-orientated format, participants apply proven leadership principles and character-based methods to bring out the very best in the people they lead.

Never before in the history of our working lives has the call for excellent leadership been as strong as it is now. This seminar will significantly and sustainably help inspire your present and future leaders to achieve excellent results. This seminar specially addresses the following objectives:
• Consider the positive and negative ramifications or good and bad leadership
• Complete a leadership self-assessment to measure present ability to manage self and influence others
• Understand the 9-roots of effective leadership
• Reflect on gaps in leadership effectiveness and consider strategies to address these gaps
• Develop a personal leadership commitment
ABOUT THE SPEAKER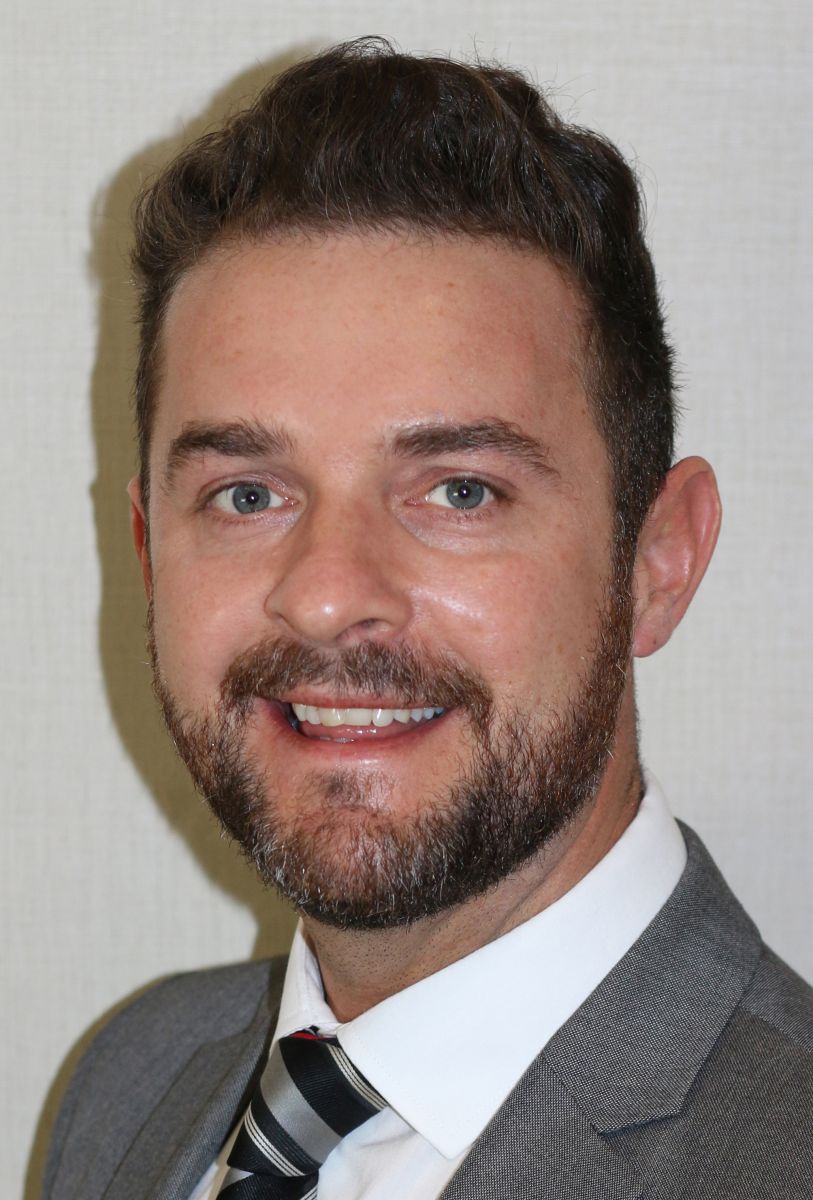 Mark Griffiths is a Client Partner at Newleaf Training and Development, who create and deliver customized training solutions, oversees the East Coast office in Orlando.
Mark has personally gained over 22 years experience in the training, eLearning, recruitment and staff development industry – working with non-profit, education and privately held organizations such as AAA, Randstad, Boston Scientific, McGraw-Hill, Suddath and Citrix to create and deliver high impact blended training solutions incorporating a range of innovative instructor-led and online eLearning techniques to enhance employee engagement and achieve business outcomes.
Originating from the UK, Mark has lived in Oviedo, Florida since 2016, has been married 14-years to Christina and has a 16-year old daughter called Scarlett.