Event Details
FLKSHRM Membership meeting - Denny Artache - SOFA
| | |
| --- | --- |
| Date: | July 13, 2022, 11:30am |
| Location: | ***Via Zoom*** Please RSVP to receive the Zoom link |
| Event Type: | |
| iCal link | |
Our Behavior - Initiator to Our Choices
Deadline to RSVP: Monday, July 11, 2022
Enhance your HR skills and Financial Awareness, with the incentive of earning SHRM Professional Development Credits! Today's topic tests the knowledge and practical experiences that HR Executives around the world need to excel in both their professional and personal careers today.
This course drills down into one's behavior. It points out why we don't plan, especially when it is involving our financials, estates, and taxes. It looks at addictive behavior. This course provides a group interactive discussion on 5 talking points, impacting employees.
ABOUT THE SPEAKER: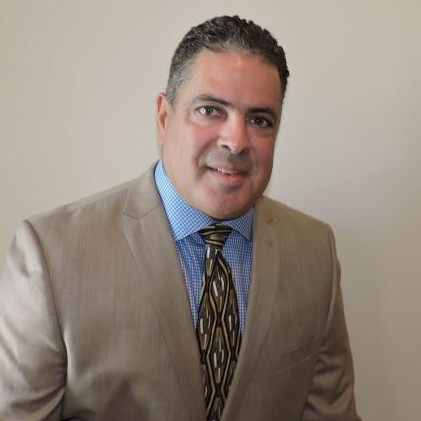 Denny Artache is a Society for Financial Awareness (SOFA) chapter member who represents the South FL area. Denny is a Financial Advisor and a passionate financial educator in the South FL community.
He was the lead singer and lead guitarist for Iron Butterfly in the 90's when he lived in Los Angeles. He also recorded and toured with musicians from Three Dog Night and has played along many famous acts like Mickey Dolenz and Davey Jones from The Monkees, Dennis Yost from The Classics, Four Rare Earth, Steppenwolf, Badfinger, Eric Burdon and The Animals, Reo Speedwagon, Night Ranger and many others. He plays throughout South Florida in many venues with different line ups as The Denny Artache Band where he plays a variety of music including classic rock, Sinatra jazz, R&B, Blues and Motown, depending on the venue.
Denny is a proud US Army Soldier who served overseas.
Since 1994, Denny has succeeded as a Financial Retirement Planner specializing in distribution and tax mitigating strategies helping families prepare for the unexpected. Since 2008, he has been helping teachers and mentoring students as a District Partner for the Palm Beach School District. He has and continues to contribute to the educational fund and holds multiple educational workshops for teachers and different people throughout the community. Among other accomplishments,
Denny is a published author of the book Thoughts to Live By. He is a public speaker and mentor who strives to help people live happy, successful, and financially independent lives. He speaks and entertains throughout South Florida.
SOFA, The Society for Financial Awareness is a 501 (c)(3) Non-Profit Public Benefit corporation. Our mission is to provide financial education across America and end financial illiteracy, one community at a time. We do this through informational workshops presented to companies, organizations, and human resource professionals nationwide. These events are designed to inform and help attendees understand and address a variety of financial topics and concerns. We are a proud Recertification Provider and National Member of SHRM- The Society of Human Resource Management, offering new PDC-backed courses designed for Human Resource Executives.